About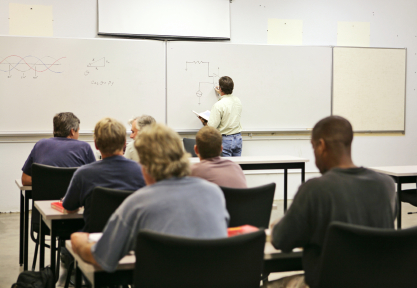 I am a licensed North Carolina Building Contractor with over 25 years experience in the construction industry. I have worked extensively in the Residential and Commercial fields here in North Carolina, as well as New Jersey and Pennsylvania. I know the value of your time, and I am proud to be one of the only seminars offering a weekend course schedule.
ABOUT THE NC CONTRACTOR EXAM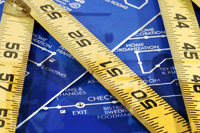 The Building Contractor Classification covers all types of Building Construction including but not limited to: commercial, industrial, institutional and all types of residential building construction. The test consists of 90 questions, and requires 70% in order to pass (63 correct answers). There are 76 questions from the reference books, while 14 questions are blue-print and estimating. Studying for and passing the exam would be almost impossible without the proper books, therefore I do recommend you purchase or at least have access to all the recommended contractors exam books. (Since they do make up 85% of the test!) I also will give you important tips for taking the exam.
CONTRACTORS REGISTRATION
You may register online for your contractors seminar, this is usually the preferred method.You may also register by phone at 704-663-5880 or the day of the seminar, but please call a day in advance to ensure there is space available.
ABOUT THE NC HOME INSPECTOR EXAM
Only persons licensed by The North Carolina Home Inspector Licensure Board are permitted to perform home inspections for compensation in North Carolina.The NC Home Inspection Licensure Boards administers the exam. It is given 6 times per year at the office of the Engineering Division of the NC Department of Insurance located at 322 Chapanoke Road, Raleigh NC. Exams are 4 hours long, and you will be given a choice of morning or afternoon exam. Exams consist of 200 questions. A minimum score of 70% or 140 correct answers are required to pass the exam. I recommend registering in advance, to increase your time for preparation. Your reference book and study guide are shipped immediately.
HOME INSPECTION REGISTRATION
You may register online for your home inspection seminar, this is usually the preferred method. You may also register by calling us at 704-663-5880.
ABOUT MY HOME INSPECTION SEMINARS
My NC Home Inspector Seminars are designed with the most current information on the licensing exam. Our classes are taught by professional instructors, whose sole business it is to prepare you for your exam. We use state of the art technology in our first-rate classroom accommodations, all classes are taught in a professional atmosphere. Our study guide provides a comprehensive breakdown of the material you need to know for your exam. The reference text provides valuable information you will refer to again and again.
ABOUT MY CONTRACTORS SEMINARS
My pre-licensing seminars are designed with the most up to date material available, broken down in an easy to understand manner. My seminars are designed for tradesmen and those with no construction experience alike; Because most of the information on a contractor exam has very little to do with what you see in the field and most tradesmen haven't seen the inside of a classroom in many years, I have designed a step by step approach to passing the exam. I have prepared an easy to understand breakdown of all psi recommended reference books, pinpointing only the information you need, saving you many hours of sifting through information you don't!
BOOKS AND MATERIALS
You may purchase books online. This is usually the preferred method. They ship same day if ordered by noon. You may fax your book order form to 704-235-1621. The order form is located at the bottom of our brochure. You may call us at 704-663-5880. You may purchase books the day of the seminar, at the seminar.
Order and registration forms can also be mailed to PO Box 634 Mooresville, NC 28115.
MY GUARANTEE
Once you pay for a seminar you may attend as many times as you need to for up to one year.