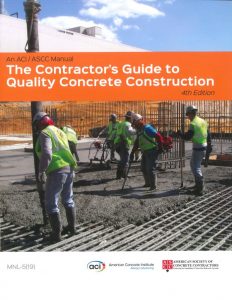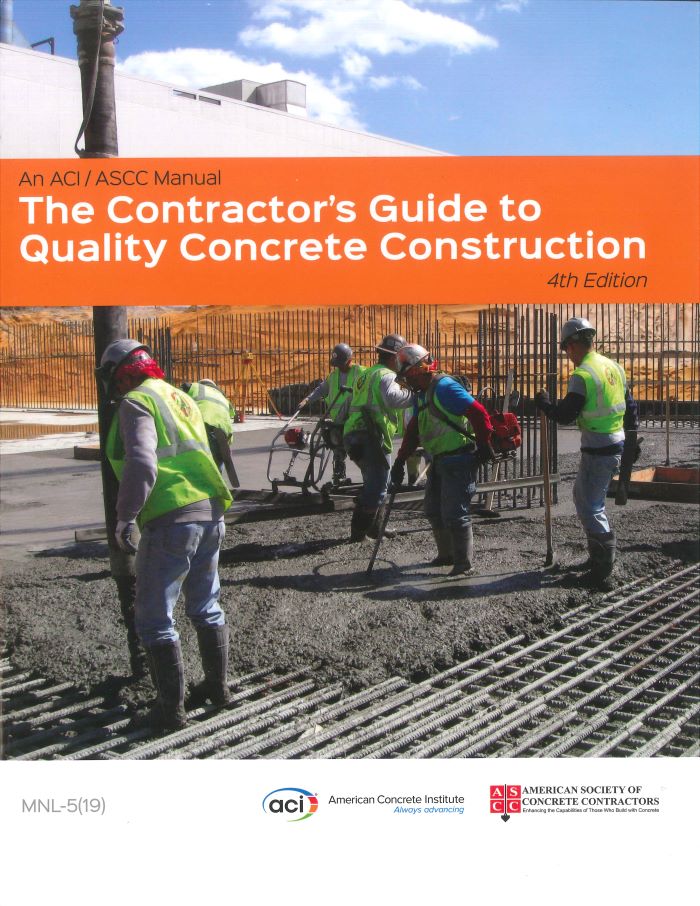 Author: American Concrete Institute
Publisher: Jointly by ACI and ASCC
Edition: Fourth
Type: Softcover
ISBN-10:
ISBN-13: 978-1-64150-047-3
Product Description:
Written by and for contractors, this publication provides insight into proven construction practices that will produce quality concrete construction. Contents include organizing for quality, concrete mixture designs, specifications, foundations, formwork, reinforcement and embedments in structures, joints and reinforcement for slabs-on-ground, preparing for concreting, concrete placing and finishing, common field problems, and safety. The guide can be used as a training manual or as a basic reference for field and office.
This publication is a required or suggested reference document for contractor licensing programs in Alabama, Hawaii, Louisiana, Michigan, Minnesota, Mississippi, North Carolina, Nevada, South Carolina, Tennessee, and West Virginia.